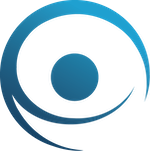 MetaCell's handbook
Our Internal Systems
At MetaCell, we have a number of internal systems that help us support, report, and operate the company. They are as follows:
Email
We try not to send each other emails internally. We try to make sure that any action that someone in MetaCell should take is embodied in something OTHER than an email, be it a Trello card, Github issue, or HubSpot reminder.
Slack
For projects that require regular team sync across more than 2 people, we will use a slack-based standup system known as tatsu
This will prompt all team members to answer the standard standup questions at a time that is agreed upon by all team members across time zones
@-mentions in slack, or 1:1 DMs mean: I need help or need to bring something to your attention sooner than 24 hours. Example usage is that you can't make a meeting for some reason just before or you are unable to complete something time sensitive without input right now.
Slack can be the effective way to work out when to have a synchronous meeting because agreeing to a time on the calendar is a quick activity that doesn't distract much
#general – A channel for MetaCell-wide topics and information. Better to use this to discuss company wide news rather than personal topics
#random – MetaCell's "water cooler" – post on here your requests for vacation suggestions, movies you are passionate about, weird news stories you've come across, and so forth. Just keep it professional, please!
Project-specific channels – good for discussions or questions about project related work, after making sure that the topic is appropriate (urgent enough) to put here instead of on Trello, Github, in a Google doc comment, or elsewhere.
Google Calendar
A company-wide MetaCell calendar exists here. It is editable by everyone who has a valid metacell.us account. We use this for company-wide events and letting people know when we are going on vacation. Feel free to add your time off on there to coordinate with others.
Everyone in the company has their individual work calendars available by searching for their name in the left-hand panel.
It's ok to chat anybody to see if they are available, but if they are not we try to block time to do work together at least 24 hour.
Blocking time means creating a google calendar event with the invite list set appropriately. We do our best to stay on top of RSVPing appropriately to a given meeting, and not missing any meetings we have committed to. If it's not on the calendar it's not happening
Some valuable features you may wish to take advantage of are under "settings" and include:

"Display secondary timezone" – to easily see the timezone of someone you work closely with if you regularly schedule events with them
"World clock" – When creating events, or clicking on events, this world clock will update to reflect the time of the event in that timezone

We do time tracking via Google Calendar. See more about this below in the section on TimeCamp.
Google Meet
We prefer Google Meet as our video conference and screensharing solution for several advantages and features:

Default video on; we like being able to see each others' face to establish trust and transparency in communications
Telephone dial in allows for a secondary way to join the call if the wifi / internet connection someone has is unstable
Ability to both share the screen and see the video stream at the same time
Tight integration with Google Calendar; default set up in an event that is created
Google Drive
Rather than uploading documents directly into project management systems (Trello, Github, etc) (other than screenshots), we link important working documents as Google Drive links in the card. Step 1: make a google doc. Step 2: file it in the appropriate Google Drive folder (more below). Step 3: attach to trello card via the attachments (or you can just type "command-V" while clicked somewhere on the card and the link will be added to the attachments).
Key project documents should be organized in Google Drive folders with appropriate team-level permissions. Usually this means tying the folders to a particular project or effort within the company. If you are working with others who don't have the proper permissions to access your document, it is usually going to be better to put it in the right Google Drive folder than to share it with them directly, since you'll be sharing the effort to keep things well organized in the company.
A great way to work asynchronously with online documents like Google Docs, Sheets, Slides is to use the Insert->Comment feature to ask questions or set up discussion points for a future synchronous meeting.
The advantage of keeping everything in Drive is that it does full text indexing of all contents. This means when you use the "Search Drive" bar at the top of drive.google.com, you'll easily be able to find documents you have worked on in a single place.
GitHub
Trello
Trello is a system that makes it straightforward to collaborate with other team members on tasks. However, it is not always obvious what content to put in a trello card and how best to collaborate with them. This section should help explain that.

Every action that you are working on at MetaCell should be represented by a card on a board, somewhere. If not on a Trello board, then on a GitHub board defined by a code issue, or the equivalent.
If you find yourself working on a task that you decided was necessary (which is great initiative) but there is no card for it, please add to it.
Also, please report progress on tasks that you are working on by commenting on the cards that represent them, even before they are finished. A steady activity stream of updates to cards helps your team members to know what is getting done asynchronously. Effective asynchronous work is one of the best strategies we employ at MetaCell to make sure there are not pointless meetings and that team members are in sync easily in their own time zones.
Every card that gets created on a Trello board is best if it follows the SMART principles for creating goals.

Card titles

In order to meet the SMART principle of making cards both Specific and Measurable, please include a verb in your card title that will help the person assigned (even yourself) know what to do about the subject of the card.
The best card titles makes it obvious when the task is completed. "Send email to T'Challa about Wakanda" is obvious when it is finished, when the email has left the inbox.
The least good card titles simply have a topic title that is a noun, without an explanation of what needs to happen. "Vibranium" for example, does not make it clear what needs to happen to get the task done associated with this card.
Do not be afraid of changing the title of cards to clarify them or to evolve them to make it clear what the next action is that needs to be taken.

The principle of working with Trello is to keep all the items relevant to particular task together with a card that embodies it

As such, keeping attachments that are relevant to the task, generally as links to documents stored elsewhere, is encouraged
In addition, conversations related to the task at hand probably go best within the comments section of the card
@-mentions in trello means: I'm bringing this to your attention but don't expect an immediate reply

Card membership

If no one is assigned to a card, this is a bug that should be resolved. If too many people are assigned to a card, it may be unclear who takes the next action. In either condition, the task is at risk of not meeting the Assignable criteria of the SMART principles, because no one is sure who does the next thing. The latter problem can be resolved through effective use of assigning people to check items in a checklist.
In general, if more than 2 people are on a card and there is no checklist, this card likely could use refactoring.
In general, if anybody is on a card, they should have a clear next action to take to make progress on the card described in the card itself, ideally in a checklist or at least in a comment.

Checklists – These can be helpful both for breaking down a task into its components to better communicate what is expected, or even for the individual working on a task to show partial progress for themselves or others they are working with.
Due dates

In the most typical mode, we will ask the person who is assigned to a task what due date they think is reasonable to complete a task in. This creates an opportunity to have a conversation between the assigner and the assigned if they are crunched or have other tasks that need to be prioritized / balanced against the one in question. This also helps to meet the Realistic criteria of the SMART principles.
In general, once your board is being used for collaboration, please have due dates on any card that is in the "To Do" column and ensure that, within a week's resolution, it is not expired. This helps to make cards meet the Time-bound criteria of the SMART principles.
In Trello, there is a checkbox next to the due date that by default is unchecked. Please do not check this box unless the card is also moved to the "done" column.

Typical lists (columns) on a Trello board:

Info – Cards that are intended to be informational. Good to link to key documents in a Google Drive folder or elsewhere
Backlog – Cards that are not intended to be actioned currently
To do – Cards that are coming up for being actioned next
Doing - Cards that are currently being worked on
Waiting for – Cards that are waiting on someone external to the team
Review – Cards that are completed or cards in a partial state, either
Done – Cards that are fully completed

Pro-tips

'Q' key / Spacebar – Q will automatically toggle filtering a trello board for only those cards with your face on it (you added as a member to the card). The spacebar is an easy way when you are clicked into a card to toggle adding yourself or removing yourself from a card.
'F' key – The preferred way to "search" a board
The easiest way to attach a link to a card is just by copying it into the clipboard, hovering over the card with your mouse (either when the card is open or when it is just on the board), and using the keyboard shortcut for pasting.
Timecamp
We believe that work should be a place of productivity, not a place where you show up in order to look productive. As a result, we trust everyone at MetaCell on the honor system to mark time they are actually working. This helps to understand how much time projects are taking or if someone is working harder than they need to, whether or not folks are working in an hourly context.
TimeCamp is a system that pulls hashtagged events out of Google Calendar events. The hashtag can be in the title of the event or in the description.
Your manager will tell you what hashtag to use for time you spend on that project.
You are not expected to tag events at a lower resolution than 30 minute blocks, but it's our recommended best practice to never have blocks bigger than 2-3 hours.
You can also log into timecamp yourself to see your time usage and analyze your time. This can be helpful for filing invoices if you are hourly.
HubSpot
This tool is available to individuals who are working on Sales and Marketing for MetaCell
Please install the Gmail Hubspot integration and use it to track mails when interacting with potential customers or strategic relationships with the company
If you aren't sure if MetaCell has worked with a particular person or company before, search HubSpot first!